Leading market access specialist.
Unique stakeholder insight.
Unlock your market access potential
Market Access is fundamental for product success. At NHTA we have great experience in developing or supporting your market access strategy.
Our experienced team of market access experts can provide you with comprehensive information about the market and the right strategy for the value story of your product.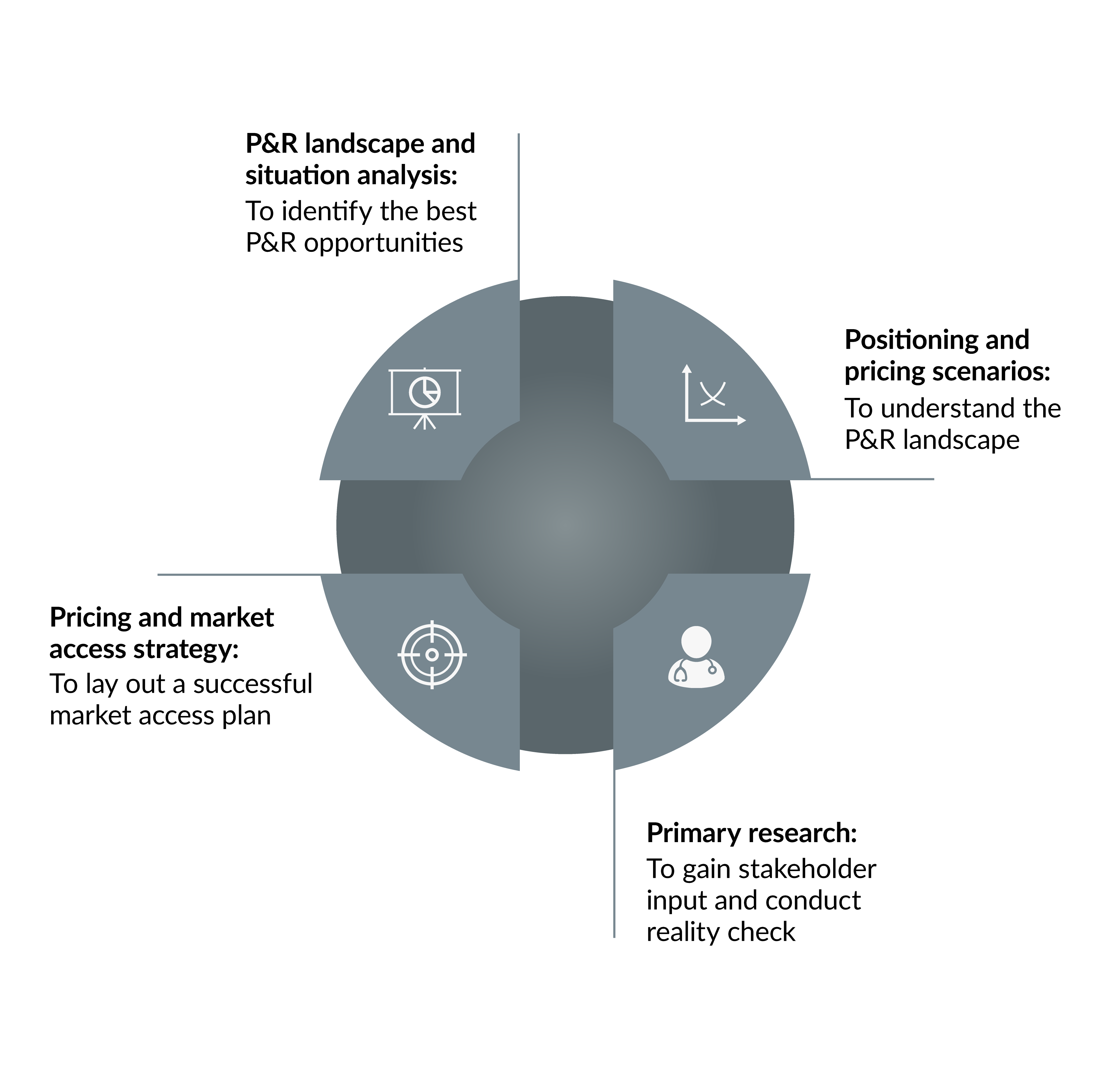 Value Demonstration Strategy
Demonstrating the value of your product is essential to achieve market access. The right value demonstration strategy will ensure that your clinical documentation is designed to meet key stakeholders' requirements on outcome measures and value.
At NHTA we can support you value demonstration from strategy to implementation.
Pricing & Market Access Strategy
Achieving market access for a product depends on several factors, all of which should be considered in the pricing and market access strategy.
At Nordic we have an extensive insight and understanding of the pricing and market access landscape. Therefore, we are your optimal partner in the development of your overall or local pricing and market access strategy.
Value Proposition Development
To gain market access, payers must be convinced of the value of your product. However, stakeholders across markets perceive value differently and often have unique evidence requirements to support their decision-making process. Therefore, core value propositions need to be focused and informed by rigorous evidence, but at the same time flexible enough to meet the different local needs. At NHTA we have extensive experience in developing bespoke value propositions that will prepare you for market launch. Therefore, NHTA is your partner for your value proposition development.
Landscape & Situation Analysis
Understanding the current and future market landscape for a particular product or therapeutic area is essential for identifying the market access opportunities and potential market access barriers.
NHTA can deliver bespoke overviews of the treatment, access, pricing- and reimbursement landscape that matches your objectives.
KOL Engagement & Planning
By utilizing our broad network of expert payers, clinicians and other stakeholders, we can conduct essential research to inform your market access activities, including validation of clinical endpoints, resource use, treatment pathways, and clinical preferences